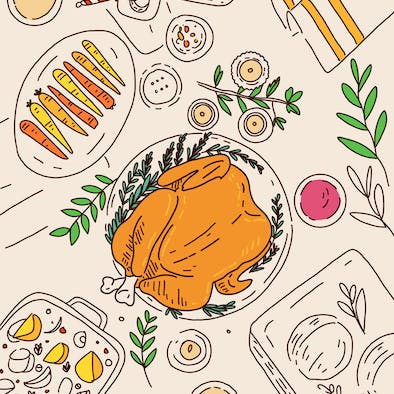 How to Support a Grieving Child During the Holidays
A list of tactical tips to help them cope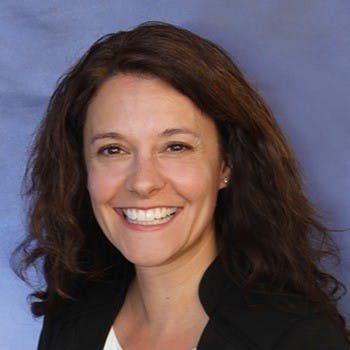 By:
Cara Allen, Clinical Director of Experience Camps
The holidays are supposed to be a happy time for children, right?  Gifts, sugar-filled treats, being together with family. But what happens when a special person is missing from those happy days?  Here are some tips on how to help children cope with the complexity of grief and the holidays.
Talk about it. Everyone knows that grief is the "elephant in the room" during the holidays.  Instead of walk around it, gather the family and discuss expectations. What is being looked forward to?  Is anyone worried about anything? What things happen during the holidays that remind the kids of that person?  Ask questions and listen.  
Decide how to honor the person. This can be a tradition that happens year after year or can be something different each season. Maybe it's certain music, meals, or activities. Maybe it's putting out photos, reminiscing, or making gifts. The kids may want to write the person a letter or make a special ornament in their honor. Choose what fits for your family this year, keeping in mind that it might be different for everyone. 
Share your feelings. So often, adults are concerned about making kids worry, or feel sadder if they share how they are really feeling.  "I shouldn't cry in front of my kids" is a common refrain. Unfortunately, when we don't communicate how we feel, we miss an opportunity to give children permission to share their feelings.  A stoic parent non-verbally communicates to their child that crying or feeling sad or angry (or any other of the hundred feelings that come with grief) isn't necessary. Allow yourself to verbalize how you are feeling, and take the opportunity to teach your child how about coping.  "I'm feeling sad today and missing dad. Let's go for a walk. The fresh air helps me feel a bit better." 
Take the pressure off. This goes for you and the kids.  Allow yourself to say no to invitations, cooking, decorating, or any other activities that feel more stressful than joyous this year.  If you decide that the activity is important, look for the easiest way to accomplish it: print address labels for your cards, order side dishes from the deli, give gifts unwrapped, buy pre-made cookie dough.  Your emotional health is the most important thing and you will need reserves to guide your children through the season.
Give permission to participate, or not. Since not every family member is grieving in the same way, give permission to bow out.  Kids may not want to visit a grave, help cook a special meal, or hang a traditional ornament on the tree.  That's OK. Giving a child control over how to express their grief helps them feel more in control over the complex emotions that come when someone has died.
Cara Allen, LCSW is the Chief Clinical Officer with Experience Camps, a national organization that provides free week-long camps for children grades 4-12 who have experienced the death of a parent, sibling, or primary caregiver.  For more information, or to apply or volunteer go to www.experience.camp
Categories:
Grief,
Supporting Someone Who's Grieving