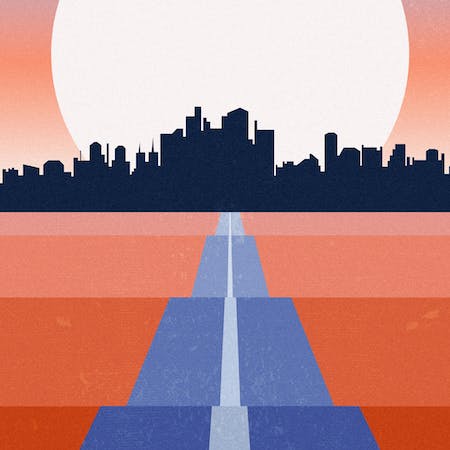 Transporting a Body Over State Lines for Burial
All of your options for bringing their remains back home safely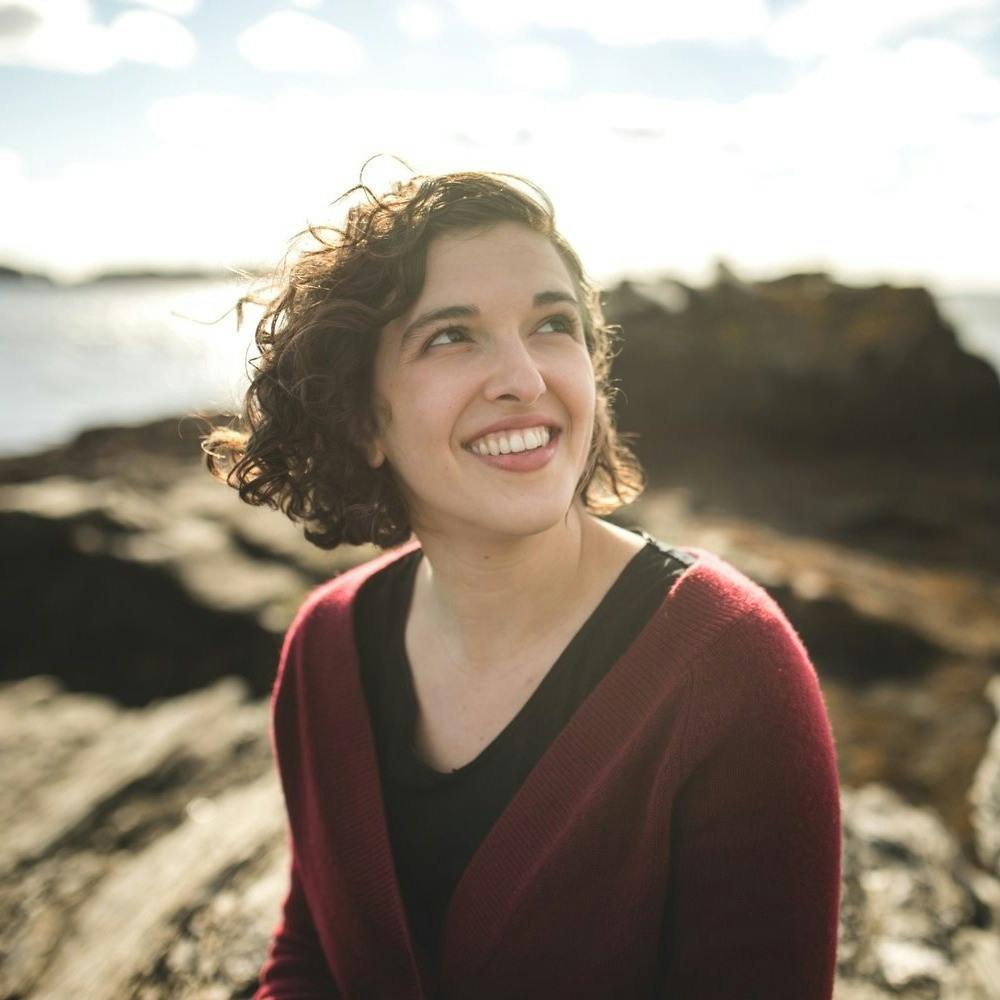 When someone close to you passes away in a city or state far from their final resting place, you may be at a loss for what to do. While this does add a slight extra snag, there are many ways to go about transporting remains, some that won't run you much more than your standard funeral costs. 
The first question you may be asking when you get the call that a person has passed in a faraway place: Does someone need to go there? It depends on the funeral home you're working within the state where they passed. Most will have a system in place that allows you to communicate online and over the phone, and make decisions and sign remotely, so ask about this as you're shopping around for who to work with. They will likely need to verify your identity somehow, such as by getting a document notarized or visiting a partner funeral home in your state to verify paperwork. 
Next, it's time to figure out how to get the body back to you. We chatted with Jessica Kriet, managing funeral director at Elemental Cremation and Burial for some intel, and will walk through all the options below.
(Note: The following advice is applicable only to moving a deceased loved one within the U.S. If they passed while traveling internationally, you'll have to consider other factors, like local laws in the other country.)
If You're Going to Cremate
If your family member wanted to be cremated after death (or they didn't express a preference and your family is open to cremation), your job of getting them across state lines is much easier and more affordable because you can transport cremated remains pretty easily through a variety of travel methods, and even have them mailed. 
It would be simplest in this situation to have them cremated in the state where they passed. From there, you have a few options.
Transport by car or train: There are virtually no regulations around transporting cremains yourself by car, so if they passed within driving distance, this method is easiest. You'll simply want to pack the ashes up in a secure container in case they get bumped around in the car, and make sure to have a burial/transit permit (which should be provided by the funeral home) the death and cremation certificates on hand in case you do get any questions from authorities along the way. You are also allowed to bring them on an Amtrak train with you so long as they are securely stored in a container in your baggage (they recommend keeping it in your carry-on so you can take special care).
Transport by plane: If your loved one died further away but someone is still planning to pick them up, transportation by plane is slightly more challenging but possible. The TSA allows cremated remains in both checked and carry on baggage, but they can't be in a ceramic, metal, or another heavy urn. Instead, you should place them in a container made of a lighter-weight material, such as wood or plastic, so they can clearly see what's inside during security x-rays. (Many companies will note whether their urns are TSA friendly, or you can ask at the mortuary if you're not sure.)  Again, have the burial/transit permit, death certificate, certificate of cremation, and any other documentation on hand during your travels. All of that said, each airline has its own rules about whether and how you can fly with cremated remains. Before you purchase your tickets, check their website or call customer service to determine their policies.
Transport by mail: If you're not able to go pick up your loved one in person, you can also ask the mortuary if they're able to ship the remains. The only legal way to ship cremated remains is through the USPS Priority Mail Express, and they must be packed, identified, and labeled in a specific way. The mortuary should be familiar with the regulations and how to package up the remains so they'll be safe along the way, or you can read up on them here. Most mortuaries will have a flat fee for mailing, somewhere between $100-$250. If you're packing and shipping yourself (or having a local friend do it for you), the cost will usually be between $60-$100, depending on the size and weight of your package and distance being mailed. 
Again, in each of these cases, you'll definitely want to have the burial/transit permit (provided by the funeral home), and it doesn't hurt to keep a certified copy of the death certificate on hand as well. It's also worth double-checking with the mortuary to be sure there are no local laws you should be aware of. 
 
If You Want a Burial
Transporting a non-cremated body across state lines is more difficult, expensive, and regulated, so you'll want to get expert help making it happen. 
In this situation, you'll likely end up working with two mortuaries—one in the state where your loved one passed, and one in the state where you'd like them to end up. The best first step to take here is to reach out to the mortuary or funeral home you plan to work within the final destination and let them know your situation. They should be able to help coordinate with a mortuary in the state where your loved one passed to work out logistics. 
Each funeral home will charge you some fees related to preparing, shipping, and receiving the body—called "Forwarding of Remains" and "Receiving of Remains"—which generally begin around $1,000 each. Forwarding fees often include transportation from place of passing to their facility, document preparation, embalming (which may be required depending on your transportation method or state laws), an air tray (and possibly a casket), and transportation to a common carrier (a transportation company that can move remains) within a certain distance. Receiving fees typically include transportation from the common carrier within a certain radius, any touch-up preparations, and document re-filing (if necessary). You'd then pay for any other funeral services on top of that.
Once you've chosen the funeral homes you're using on each end, you'll work together to decide how you want the body to be moved. There are a few options here:
Ground transportation: This is the most common and cost-effective choice, which is typically charged by the mile with the cost ranging from $3-5 per mile. Depending on the distance, the funeral home may send their own car or work with a trusted truck or rail carrier.
Air transportation: If there's significant distance between your loved one and their final destination, you may explore air transit. Not just anyone can work with airlines to ship human remains, so if you think you'll need to do this, ask the mortuary or funeral home you're working with if they're a "known shipper," which means they're able to work with the airlines to do this. The average airline fees to transport a body usually starts around $300-$500 between major airports, but can vary. If either end isn't near a major airport, you may have to explore more expensive regional air transportation, or work out additional ground transportation with the funeral home (which will add additional cost).
Self-pickup: You may be wondering whether you can save money by taking the journey to pick up the deceased yourself. The answer is, you might be able to, but it's not ideal and there are a lot of laws and logistics to figure out first. Each state has different laws about who can transport a body, so you'll need to understand the laws in any state you would pass through on your drive. If you are allowed to do it, you'll need to get a burial transit permit filed by the funeral director or county registrar. Finally, you'll need to be sure you have a vehicle large enough to move the body in a proper shipping case. All this to say, it's generally not a great idea since mortuaries have vehicles and special knowledge to minimize damage to caskets (and the bodies inside) during transit, but if you still want to go this route you can work with your mortuary to see if it's an option. 
Sign up to create a checklist and get more actionable information on planning a funeral.
Categories:
Managing a Death,
Funeral Planning