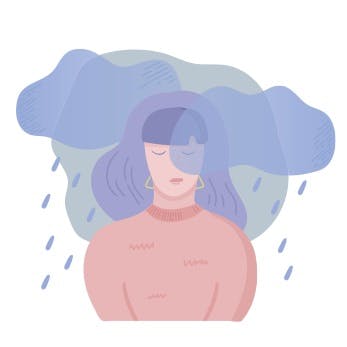 What Is a Wake? Difference Between a Wake, Funeral, and Viewing 
Everything you need to know about memorial services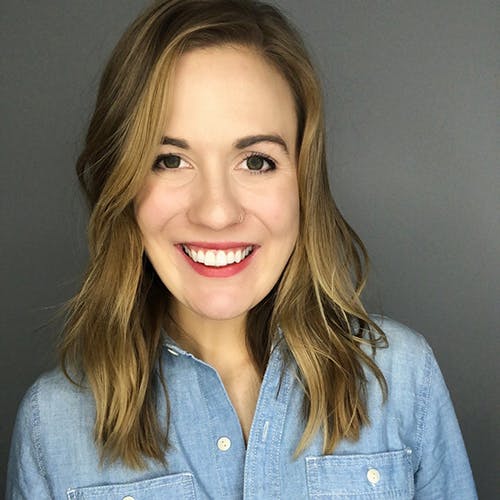 There are many different ways to honor your loved one. At Lantern, we aim to provide the resources, tools, and information you need to decide on the appropriate memorial service for someone who has passed and how to best celebrate their life. 
While certain memorial services, such as wakes, funerals, and viewings, appear very similar, there are specific nuances that make each one unique. Understanding the difference between memorial service options can help you navigate the process of deciding which service best fits your family's needs. It can also make it easier to take the next steps in honoring their memory surrounded by loved ones. 
What Is a Funeral? 
A formal funeral service is what most of us consider when we think of end of life ceremonies and services. It will follow a series of traditions, often including a religious ceremony, as well as a burial, and speakers. 
Each culture has its own funeral services and traditions, so tailor your funeral service to fit your family's specific beliefs and values. It is also a way to engage with your community and accept the support of your religious institution. 
If you are not part of a particular religious institution or do not practice religion, you may also have a secular funeral, which may be hosted at a funeral home, community center or a sentimental location. Decide which aspects of the traditional funeral feel appropriate when honoring someone. You may decide to have the burial be a private experience for the family, and you may host the visitation at your home. Include what feels important and appropriate to you and your family in the service. 
What Is a Viewing? 
While you will want to follow the same funeral etiquette at a viewing as you do at a funeral, a viewing is generally a much more informal event than a funeral. It's still important to dress appropriately and behave in a respectful manner, but you will also have the opportunity to take a private moment with the deceased and to spend time with friends and loved ones. 
They often take place before the funeral process, if there is to be one, and allow friends to stop by for as long as they are able. A viewing is an opportunity to show support and condolences to the family, as well as to pay your own respects. 
What Is a Wake? 
Wakes began as vigils after death, a way of watching over a loved one after their passing and spending a private moment together before burial. Wakes used to be held in private homes, but it is much more common for a wake to be held at a funeral home today. 
There are many similarities between a funeral, viewing, and wake. They are all an opportunity to honor the passing of a loved one in a personal and unique way that represents who they were and how they impacted the world. There are several key differences as well. 
A wake is usually a much more informal event than a funeral. While it can be very similar to a viewing, one of the key differences is the role of religion. Wakes initially got their start as a religious practice, and many of those traditions are still used today. 
Other Memorial Service Options 
There are many different types of memorial services, and you may decide that the funeral, viewing, and wake choices don't feel appropriate for your loved one. Here are some other options to consider when honoring a friend or family member. 
A Memorial Service 
A memorial service is usually more informal than other services, but one essential element is that the body is not present. There is no timeline or other specific needs for a memorial service, so you may host it in a place or at a time that feels appropriate to the person you are honoring. 
Memorial services can and should take the shape of the deceased. Consider sharing poems or songs that speak to who they were and allow others to provide stories and memories for the service. 
A Scattering Ceremony 
If your loved one wished to be cremated, you may want to have a scattering ceremony in a peaceful or sentimental location. This will be much less formal than a service in a religious institution or at the funeral home, and you can decide to invite as many people as you feel comfortable. Traditionally, scattering ceremonies are much smaller, often just a few family and friends, and can be very intimate, personal experiences. 
You may also decide to bury the ashes after cremation as well. The graveside service can be as formal or religious as you feel comfortable. As with a funeral, you can either decide to have an open graveside service or keep it closed to just family. 
A Celebration of Life Ceremony 
As the name indicates, a celebration of life ceremony takes a different approach to the memorial services. Rather than mourning the loss of a loved one, it focuses on all the deceased achieved and managed throughout the course of their life. Celebration of life ceremonies can have music, good food, and happy people. It's a way to embrace a life well-lived and its impact on the world. 
They can be as formal or informal as you feel comfortable with, but should always reflect the type of person you are honoring. 
How to Pick the Right Type of Service for Your Loved One 
With so many memorial service options to decide between, it can be difficult to know which is the best choice for your loved one. Here are a few things you'll want to consider when planning a memorial service for a friend or family member who has passed. 
What Is Your Budget? 
This may feel a little callous, but the truth is that modern funerals can be quite expensive. It can be difficult to manage a budget while experiencing grief. Sometimes picking a less expensive memorial service can help to reduce your stress and make it easier to take the time you need with loved ones and friends. 
What Are the Disposition Wishes? 
Your loved one may have a specific request regarding their disposition that will help determine which memorial service is most appropriate. Disposition refers to the way the body is put to rest after death. Traditionally, bodies are buried in caskets, but cremation is currently one of the most common forms of disposition. 
There are other options for disposition that have been gaining traction in recent years. Green and environmentally friendly funerals are becoming increasingly popular, and you may also want to explore tree burials and coral rehabilitation programs, as well. 
What Are Your Loved One's Wishes For A Service? 
During the end of life process, you may have spoken with your loved one about what kind of service they wish to have. This can be a challenging conversation, but also a very important one. It can provide insight into the type of memorial service they feel most comfortable with and allow them the chance to provide a final farewell to friends and loved ones. 
If available to you, it's important to discuss end of life needs with your loved one because it can remove some of the difficult questions and decisions you may have to make later on. 
What Represents Them?
If you didn't get the opportunity to ask your loved one what kind of memorial they would like in their honor, consider who they are and what is most important to them. A simple memorial service on a mountain top might be the best representation of their spirit and love of adventure. Or maybe they're the celebration of life type of person who would rather happy stories be told than tears be shed.
When planning a memorial service or funeral service for a person you have lost, make the service represent them, their interests, and their passions for a fitting send-off. 
In Summary 
Saying goodbye to loved ones is never easy, but when you're surrounded by friends and family and can create a personal and special memorial, it can feel smoother and more peaceful. 
You have many unique memorial service options available to you, and you can combine traditions, methods for disposition, and forms of celebration to create a service that best speaks to the deceased and allows their friends and family to find a comfortable and peaceful way to say farewell. 
Consider your budget, their end of life plan, the method of disposition, and what they would have most enjoyed or requested to create a hopeful and individual memorial that will help to give you and your community some peace.
Categories:
Funeral Planning,
Managing a Death,
Planning Ahead