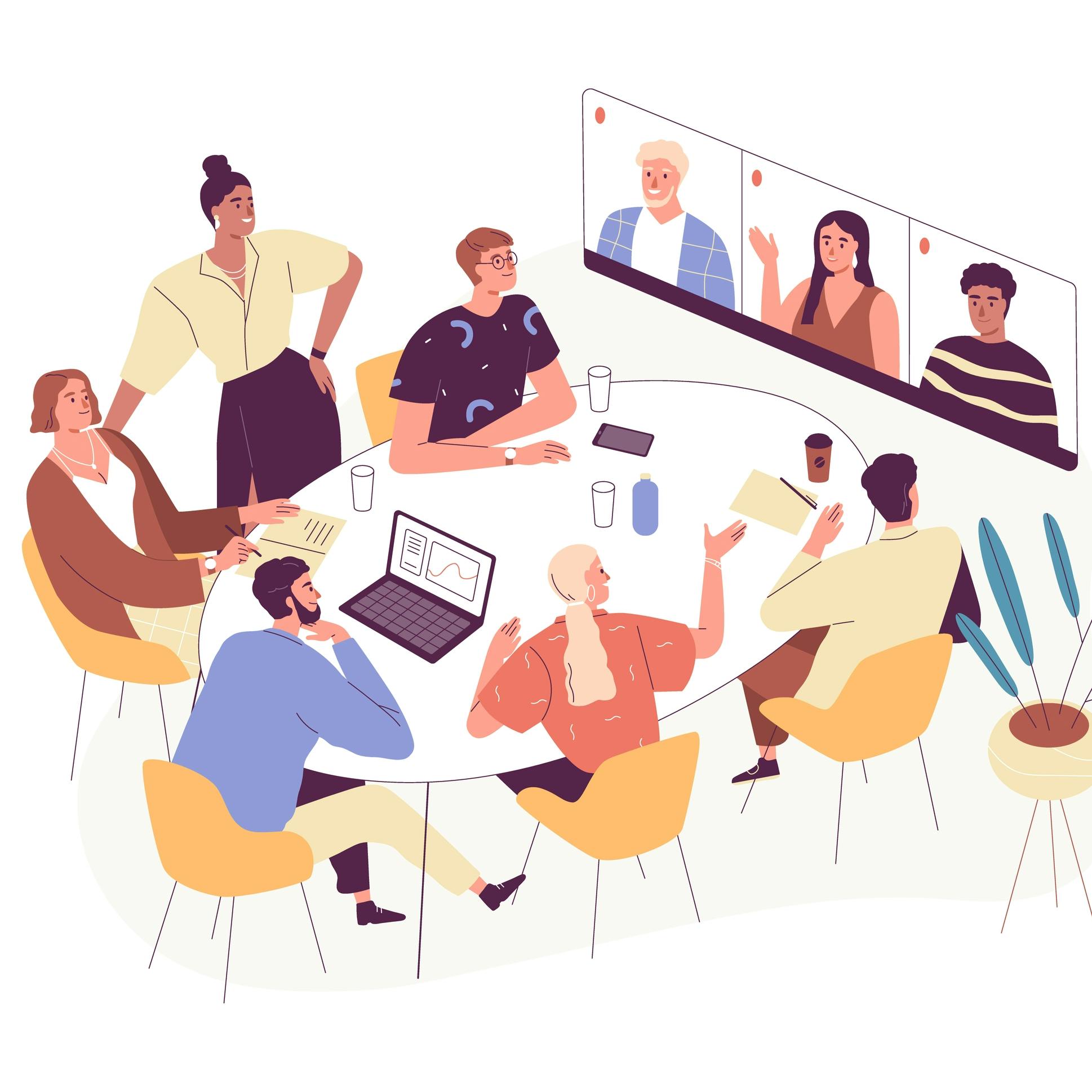 Unique & Useful Employee Benefits Your Team Will Love
Providing support for your employees when they experience a loss is vital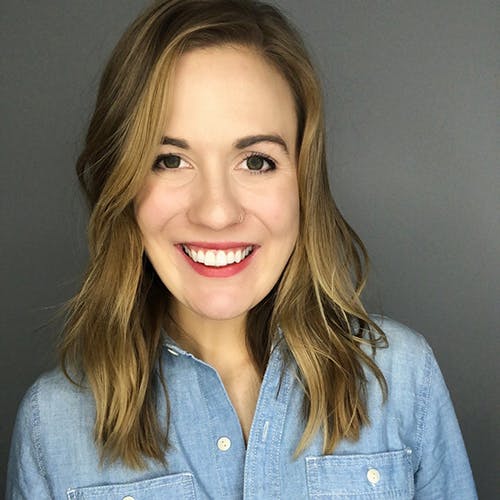 It can be difficult to know how to support a person who is grieving or address loss or death, especially with colleagues or acquaintances. For managers and bosses looking to provide help and resources to their employees during periods of loss, there often comes a fear of overstepping. While the intention may be to allow the individual to grieve in their own way, it can come across as distant or dismissive. 
If you're looking to create a healthy, supportive environment that shows your employees you care, it's essential to design programs for bereavement leave and grief support. There are many different ways to approach these programs, as well as organizations and companies designed to provide care and information following loss. Explore all wellness bereavement support and programs to find benefits that match your employee's needs and support your own organization's values.   
Lantern is here to help. We believe that every individual deserves the information and support to help them navigate loss, both when they experience it themselves and when they help others who are grieving. Here are a few of the organizations and benefits you can offer for your employees who have experienced a loss to show them that you're there for them every step of the way. 
Forneret Co.: Custom Resources
Forneret Co. is a company founded and owned by Alica Forneret, an author and educator who works with your individual company to develop comprehensive approaches to grief management in the workplace. 
Grief affects every environment and individual differently. That's why Forneret Co. will step into your business and organization to address the specific grief-based needs of your team. This is done through trainings, both in a larger group and one-on-one, and individual resources that can include but are not limited to educational programs, ebooks, and templates. They are designed with the specific demographic of your team and their needs at the forefront, which makes them more impactful and supportive than universal grief support programs. 
When you're looking to open discussion on grief or provide individual support within the workplace, Forneret Co. can help you to do so in a way that works best for your team. Lantern and Forneret Co. have also partnered on a bereavement in the workplace workshop. 
Grief Coach: Personal SMS Support
Grief can feel very lonely, and it often has the effect of isolating us, even when we're in groups or environments with other people. Grief Coach's personal support can help to reduce feelings of loneliness and make it easier to navigate the day-to-day. 
It works by sending personalized text messages for support and resources, both to individuals who have experienced a loss and the friends and colleagues who wish to support them. The messages are personalized with the input of expert grief professionals who focus on individual types of loss and grief support. 
Offering this program to your employees can not only help those who have experienced a loss, but it can provide their friends and colleagues with the best options for supporting them during their grieving period. 
Here After: Grief Communication
Here After is a company dedicated to redefining how we communicate about loss. Created and run by psychotherapist Megan Devine, the company works to open conversation surrounding death and grief in our personal and professional environments. 
In the workplace, Here After provides training programs to assess existing grief policies and adjust them to best fit your employee's needs. The company can also help you prepare in advance of any potential loss or disruption, and they'll help you develop a plan for exploring issues of loss in the workplace and how to support a grieving team. 
Here After provides the Writing Your Grief program, a 30-day journey in which grieving employees can work to find honest communication surrounding their loss. There are also educational and consulting tools and resources to support your team and employees and individuals with unique needs following loss. 
Here After can help you help your team find the best words following loss, so you can communicate openly and honestly on the journey toward peace. 
Lantern: End-of-Life and After Death Planning Support
In addition to the emotional challenges of navigating life after loss, many logistical needs have to be met. These can be extremely overwhelming to a person who is grieving, and that's where Lantern can help. 
Lantern's concierge service takes care of a lot of the tasks that accompany estate care and memorial service planning. The tasks covered ensure your employee doesn't have to make long phone calls or spend hours researching. Lantern's product also helps manage the day-to-day after loss such as account closures, benefits access, funeral planning and beyond. 
Many employees will take time off from work to manage all of the responsibilities following loss. This can contribute to feelings of overwhelm and stress and can mean they don't get the time they need to spend with friends and family as they navigate their grief. When you provide Lantern's concierge and planning resource, it can reduce some of their responsibilities, so they can focus on meeting their emotional needs.   
Grief Yoga and Low-Impact Activity Resources
After a loss, it can be very difficult to take care of our physical needs and well-being. The stress and grief of loss can mean we struggle to get the rest we need, and our body can feel tired, achy, and uncomfortable in many different ways. 
Grief yoga and other low-impact activities can be very helpful for managing the physical effects of grief and protecting your body during the early days. It can be challenging to motivate ourselves to work out to stay on top of our physical needs when we are grieving, which is why a program designed for those in grief is an excellent choice. 
Programs like grief yoga combine physical and emotional approaches to grief management and self-care through the use of gentle meditation, breathing exercises, and movement. They can help to address the areas on our body where we hold physical pain and stress and encourage steps on a journey toward peace. 
Finding the right program for your needs after loss can be difficult. When you offer local and accessible grief yoga programs or other low-impact physical activities designed for those in grief, you make the program more accessible and easy to begin. This helps to provide a method for your employee to take care of their physical and emotional needs in a gentle and supported way. 
Healthy Meal Service Support
Eating healthy can be very difficult after loss. Oftentimes, we lose our appetites or turn to comfort foods that can leave us feeling uncomfortable and fatigued. While friends and family will often bring food, the dishes shared after a loss can be heavy and aren't always the healthiest option. 
As an employer, providing healthy, sustainable meal service support to a grieving member of your team can show you understand their needs. A healthy meal service can provide your employee the resources and nutrients they need to take care of themselves during a period of grief and remove some of the stress and responsibility that come with simple tasks after loss. 
There are many ways to share food services and other resource support for grieving employees, so speak with the members of your team to determine their needs and the needs of their family and find the right fit. 
Grief Retreat 
Sometimes the best way to navigate grief is to simply be around other people who understand what you're experiencing. Oftentimes, we put pressure on ourselves to start presenting as if everything is okay well before it actually is. This can lead to more feelings of stress and anxiety and can make it difficult to begin or continue on the healing journey in an honest way. Your other employees may also feel the instinct to help, but discomfort or fear of saying the wrong thing can make it challenging to communicate. 
A grief retreat can be a helpful option for giving your employee the space they need to explore their loss and find peace in the ways that they can. Not only are grief retreats programs where individuals can spend time with others who understand their experiences, but they are also designed around grief counseling and support. There are many different types of grief retreats, but they often include programs like yoga, meditation, art therapy, outdoor activities, and speakers. 
Some grief retreats are long, and some are short. Some are geared toward one specific type of grief, and others can be a combination of people with many different experiences. A grief retreat is a helpful option to share with employees because it allows them to take the time they need to focus on their journey without distraction or responsibility, surrounded by those who can help them best. 
Bereavement Leave
At the end of the day, one of the very best resources you can provide your grieving employee is bereavement leave. It's the most essential step you can take to show your employee that you understand their needs and are willing to go the extra step to ensure they're cared for after a loss. 
Bereavement leave is important for many reasons. The process for navigating responsibilities and logistics following a loss can be very overwhelming and time-consuming, and calls often have to be made during work hours, which can make it difficult to meet estate or legal needs following a loss. 
More importantly, however, grief needs to be respected. It takes time to explore loss and all the complex emotions associated with it, and that can be very difficult when we are overwhelmed by our responsibilities at work. Bereavement leave is your way, as an employer, of saying that you see and value your employee as a person more than simply a worker and that you want them to take the time they need to be with friends and loved ones and make any necessary arrangements. 
There are many different ways to offer bereavement leave, so you'll have to find the best method to support your employees, reduce their work responsibilities, and allow them the chance to focus on their emotional needs. By putting protection for bereavement leave into writing, you show your team how much you care about them and their families. 
Conclusion
There is no one way to grieve. Each individual goes through their own grief journey in a unique way, and it can be difficult to know how to support a person who is grieving, especially someone you know in a professional capacity. 
As the boss or manager of a company or business, however, there are steps you can take to protect and support those on your team who are going through loss. That support can take many different forms, like the use of consultants and programming within the company to encourage honest discourse surrounding loss and opening communication between team members. It may also be more logistical, like providing a support team for financial and legal help or signing the company up with a grief counseling team. 
Other support systems can include overall health and wellness programming, like healthy food services, grief retreats, grief yoga, and more. 
Lantern is here to help you find all of the resources and programs you need to support your team on every stage of their journey. We have a growing library of information and tools, and when you sign up, you'll have access to checklists, planning support, partner offers, and more. Trust Lantern to help you help your team today. 
Categories:
Grief,
Managing a Death,
Funeral Planning,
Supporting Someone Who's Grieving,
Grief in the Workplace