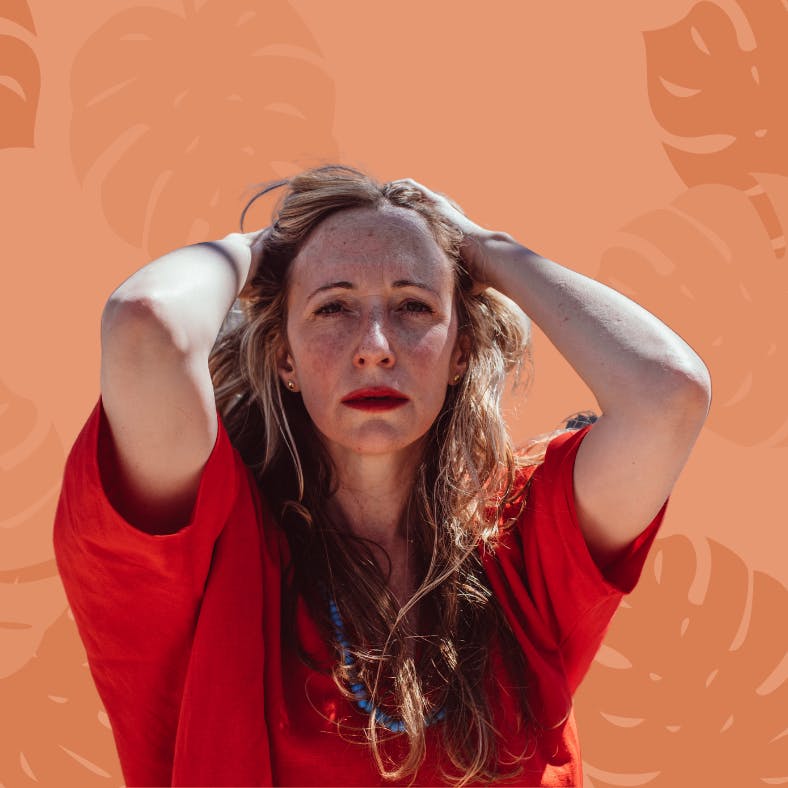 Let's Talk About Miscarriage
An interview with Dr. Jessica Zucker
For too long, pregnancy loss has remained in the shadows, with women suffering in silence. As a clinical psychologist specializing in women's reproductive and maternal mental health, Dr. Jessica Zucker helped many of them grapple with their grief. Then, a second trimester miscarriage forced her to face her own.
In addition to seeing patients through her Los Angeles-based practice, Dr. Zucker has become a prolific writer and speaker on women's health issues. In 2014, she created the #IHadAMiscarriage campaign to decrease the stigma around pregnancy loss. That campaign, which was heralded as "the bravest use of social media" by Women's Health Magazine U.K. and featured in dozens of other outlets, has become a mixed media, multi-platform effort helping to change the culture of silence surrounding pregnancy and infant loss.
In a recent discussion, she shared some of the lessons she's learned through her clinical practice and personal experience and told us what we can do to support women who have experienced pregnancy loss, both in the immediate aftermath of miscarriage and years later.
Here are edited excerpts from our conversation.
How did you come to this work?
I've had a longtime passion for women's reproductive issues, both in the public health sphere and psychologically speaking as well. I don't necessarily think therapists need to have walked in the shoes of every situation their patients have lived through in order to be a compassionate practitioner. I decided to specialize my clinical practice in this particular area because of my interest in all things women's health, and then I had my miscarriage, which made an indelible impact, both professionally and personally.
Are you comfortable sharing a little of your miscarriage story with us?
Of course. My first pregnancy was smooth and uneventful. About three years later, we decided to expand our family. At 16 weeks along, I started spotting and the next day contractions began. I was assured by my doctor that everything looked perfect: the heartbeat, the placenta, etc. Even still, I think a part of me knew that this was the beginning of the end. The following day, my baby emerged while I was home alone. I was panicked and heartbroken and traumatized all at once. My doctor coached me by phone about how to cut the umbilical cord and I promptly began to hemorrhage. My husband rushed home and took me to my doctor, where I had an emergency unmedicated D+C and left the fetus to be tested.
That sounds incredibly traumatizing. I am so sorry. Given your personal and professional experience, what are some of the ways we can best support women who have been through the trauma of miscarriage?
It's vital that women know that they did nothing to deserve this loss; it is not their fault. Eighty percent of miscarriages are chromosomally related and approximately one in four pregnancies result in loss; miscarriage is actually a normative and common occurrence. The sooner culture embraces an open and honest conversation about the realities of pregnancy and infant loss and life after, the sooner women will disband the all too often reported feelings of shame, self-blame, and guilt. This is a central aim of the #IHadAMiscarriage campaign: to normalize the myriad feelings that frequently accompany grief and loss. I want women worldwide to feel connected rather than isolated and alone as they navigate life after loss. Our culture is so relieved when women go on to have a healthy pregnancy after loss, as if it replaces or erases the prior experience. It doesn't. We can best support women in the aftermath of loss by being present and holding space for whatever it is she is feeling.
What do even well-meaning people often get wrong? And what do you wish someone had done for you?
Oftentimes even our closest friends and family don't quite know what to say, by no fault of their own. Culture lacks a framework for talking about this kind of grief; these types of losses, which sometimes renders people silent. Silence hurts. Support can be simple: "I'm here for you" goes a long way. And not just immediately following the loss, even months down the road, checking in consistently can make a world of difference to the griever.
We don't necessarily go back to our previous selves after trauma. We change, and that's okay.
Your #IHadAMiscarriage campaign is helping to remove some of the silence and stigma surrounding miscarriage. Why do you think pregnancy loss has remained in the shadows for so long and what are the effects of creating a more open dialogue?
Unfortunately, many women's health-related issues are shrouded in silence, shame, and stigma, but we can all do our part to change that by talking about these things and showing up for one another. Creating a more open dialogue about pregnancy and infant loss paves the way for robust community, much-needed support, and normalizes what is in fact normal.

Republished with the permission of Supportal.
Dr. Jessica Zucker is a clinical psychologist specializing in women's reproductive and maternal mental health. She has a Los Angeles-based practice and has contributed to numerous publications, including The New York Times, The Washington Post, New York Magazine, The Guardian, BuzzFeed, TIME, Glamour, ELLE, and Harper's Bazaar, among others. She is currently writing her first book due out in March 2021.
Categories:
Grief,
Stories