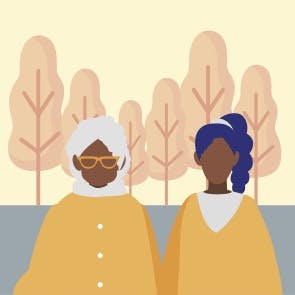 What Is Legacy Planning & Why Is It Important? 
Your guide to legacy planning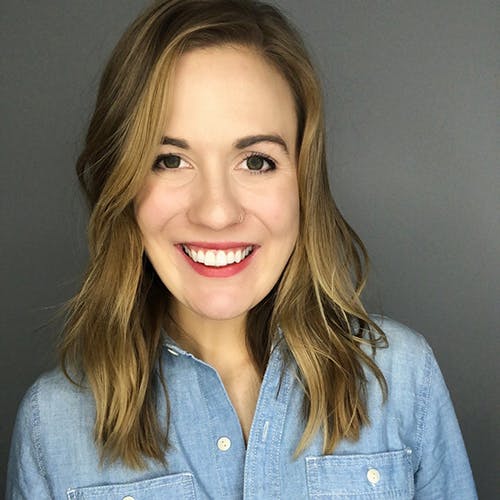 End of life planning can be very challenging, but the more prepared you and your family are for the final steps, the easier they will be to navigate. End of life planning includes the collection of essential documents, decisions about medical care and healthcare needs, and bequeathments. 
One of the important things you'll want to consider during the end of life planning process is legacy planning.  
What Is Legacy Planning?  
Legacy planning is often associated with estate planning, but the meaning has begun to change. While it's largely based on financial assets and personal belongings, legacy planning is more all-encompassing than simply bequeathments. 
You will also be making choices about the information that you will be passing down to your loved ones, as well. One of the other important questions will be how you want to pass your money down in a way that falls in line with your personal values and beliefs. 
Why Is It Important? 
Our team at Lantern is dedicated to helping you through the logistical and emotional facets of end of life, including legacy planning support. There are many reasons you'll want to ensure you speak with a professional legacy planning team to begin the legacy planning process today. Here are just a few benefits to legacy planning.  
The Right People Inherit  
It's important to pass your belongings and financial assets down to the right people in your life, and legacy planning is one of the best ways to ensure that happens. There are many different ways to pass down your assets, including trusts, nest eggs, and more. Even if the people you want to leave your money to are not yet old enough to inherit, you can ensure their assets are protected in the future. 
It Protects Your Loved Ones  
Legacy planning is included in the list of important documents that will help to protect your family during the bequeathal process. Inheriting money can be expensive, and it can end up costing your family a lot of money. That's why it's essential to meet a legacy planning team to ensure that you reduce the extraneous costs that can come with the estate and provide the maximum inheritance possible.  
It Prevents Discord In The Family  
When you are leaving behind money or sentimental heirlooms or belongings, it can create tensions or cause conflict in the family. Taking the time to speak with your loved ones and find out what is most important to them and what heirlooms they care about can help to reduce in-fighting.
It's important to make sure that everything you are bequeathing is carefully laid out to reduce conflict and make it easier to begin the next steps. 
It Protects Your Values  
In addition to ensuring that the bequeathments make it to the right people, legacy planning is designed to protect your values. If you have a large estate, you may be worried that giving your family all of the money at once will keep them from working hard or following their own careers. 
When you go through the legacy planning process, you can create trusts, allowances, nest eggs, or even college accounts. Proper legacy planning gives you control over your money and how it is shared, even after your passing. 
What To Do When Legacy Planning  
There are a lot of moving parts involved with the legacy planning process, but there are a few steps you can take and questions you can answer to make the process go as smoothly as possible. 
Gather Information  
You'll want to begin by taking stock of your estate and accounts. Consider your finances, including your investments, home, jewelry, art, and other valuables. You'll also want to take stock of your less valuable but sentimental belongings, as well as the items you're planning to donate or otherwise give away. 
The more information you have at the start of the legacy planning process, the smoother and more easily the process will unfold. 
What Medical Care Do You Want?  
One of the important decisions you'll be making along the legacy planning and end of life planning processes is what kind of medical care you want. You'll want to decide on a healthcare advocate, someone you trust to ensure that your plans for care are followed through, even when you can no longer ask for them yourself.  
Who Gets What?  
It can take time to decide who in your family receives what financial inheritance and personal heirlooms, so lay out the people you want to inherit and begin exploring your choices. The more time you have, the easier it will be to fairly and intentionally divide your assets. 
What Goes to Charity?  
In addition to handing your assets down to your family, you will also want to make a decision about any charitable or philanthropic organizations you might be donating to. This could be the organization to which you donate your belongings, such as clothing or books, or it could be a larger financial donation. 
Before you make a decision about which charity you'll be donating to, it's a good idea to do some research. You want to make sure that their values are in line with your own and that you feel comfortable donating to their cause. 
Hire a Professional  
You don't need to do it all yourself. In fact, legacy planning is one of the complicated processes where finding professional support is incredibly helpful. Not only will it make the process go more quickly to have the expertise of a professional legacy planning team, but you'll have peace of mind knowing your family is protected and your assets are distributed according to your wishes. 
Pitfalls to Avoid During Legacy Planning  
There are a few common stumbling blocks that can make the legacy planning process and what follows more complicated or challenging. Here are some you'll want to avoid. 
Lack of Communication  
It's essential to open lines of communication with the people in your life to whom you will be leaving assets. Not only will this help to reduce the discord and tension between family members, but it will ensure that you're leaving heirlooms and assets to the people who will most appreciate them. 
Sit down and have frank discussions with your loved ones about the heirlooms and art that are most important to them, and make your choices after you have all the information. You likely won't be able to split everything perfectly, but open lines of communication can help everyone to feel heard and engaged in the process. 
Not Enough Preparation  
Even for a small estate, legacy planning can be complex, and it might feel overwhelming at times. That's why it's essential to bring all of your materials together in advance and to have honest discussions with the important actors so that everyone's voice is being heard. That way, when it's time to move onto the next step, you'll feel more confident and in control. 
Not Following Your Own Values  
It can be tempting to leave everything you worked hard for to the people you love. But you may feel conflicted between ensuring that they are provided for and also ensuring they are capable of working hard and achieving their own success. Much of legacy planning is about ensuring that, in addition to your assets, your values and personal systems of belief are passed down to your family members. 
While open lines of communication are very important during the legacy planning process, you also want to trust your own values and not allow yourself to be swayed by the decisions or wishes of others. Leave your money and assets to others as you see fit. 
In Conclusion   
Thinking about what we're leaving behind and how to divide our estate and belongings can be difficult. But legacy planning is about a lot more than who receives which inheritances and material goods. It's about passing down the important systems of belief that have served you in life to the people you care about most, in the form of responsible money management, education support, and nest eggs for rainy days. 
When you take the time to sit with a professional legacy planning team and consider what you're leaving behind and to whom, you can reduce tension in the family, provide an important lesson, and give yourself peace of mind. Legacy planning can be complex and involved, so consider speaking with a legacy planning team today to get started. 
Categories:
Planning Ahead,
Legacy