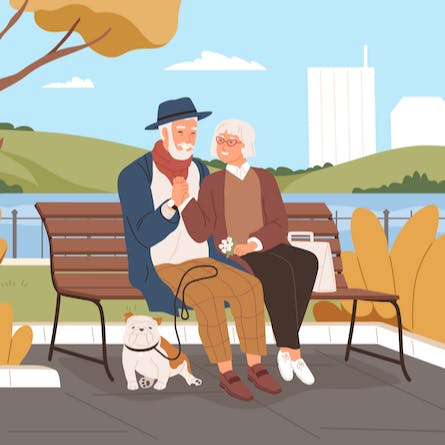 How to Plan for Aging
My 60th birthday is four months away, and I'm asking these questions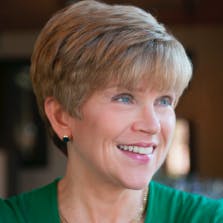 My 60th birthday is four months away. Freak-out? Nah. 
I have been twice married (first ended in divorce; the second, in death). For more than a decade, I have been living happily with my partner, who is eight years my senior. He is a grandpa. I am a step-grandma. We're healthy and active with jobs we love. Our situation should be great. No worries, right? Total freedom, right? (Don't hate us.) But where did the past 20 years go? 
Happily, our country is doing better on the aging front. We have less restrictive attitudes about marriage and divorce. Older singles are healthier. 
Unfortunately, this good news also conspires against us. It makes us complacent. It's making me complacent.
When we're told that 80 is the new 70, and 70 is the new 60, and 60 is the new 50, why should I make decisions right now on how I will age and die? I've started forcing myself to put that optimism on the back burner.  What will my aging journey – which includes how to address contingencies along the way – look like? So yeah, my 60th year on Earth is a great time to get granular on how my future self will live.
Where and how do I want to live when I'm not in such great physical condition?
I work hard to stay in shape and eat healthy. It's difficult to think about a time when I can't just pop out of bed and run down the stairs. I'm not attached to my old home, and plan to find a one-floor living option that incorporates universal design elements. 
If you love your home or condo and don't plan to move, find a Certified Aging in Place (CAPS) remodeling specialist to help you stay there. Make and budget these changes now, while you are working and before you need them. 
If I'm alone and if I decline physically and/or mentally, where will I live? How will I be cared for?
Whether you aim to move to a home with universal design, to a life plan community or remodel for aging in place, make these where-to-live decisions early – before health issues force you to – because that's when bad and expensive decisions happen!
Support
Invest time to learn, now, about the professional home care agencies in your city or town. Here's a comprehensive guide to understanding how home care agencies work and how to pay for their services. 
Location
What happens if there's no family around to drive us to the doctor, to see friends, to participate in our community? We become more and more isolated, lonely and unhealthy. As we think about where to live as we age, consider how easy (or hard) it will be to catch a taxi or Uber or take the bus. Will you be able to manage those transportation options on your own in your 80s and 90s? Assume there will be no family members or friends around to give you a ride. Will you still be happy with your choice?
Purpose and People
What's going to get you up in the morning when you no longer work the 9 to 5? Or do you want to keep working, but part-time? How might you contribute as a volunteer with a favorite human service, arts, education or youth organization? Especially for singles (like me) without children nearby, a Purpose Plan to keep our minds, bodies and spirits in top form.
Who will manage my care if I'm not able to care for myself? Who will manage my financial and legal affairs if I can't handle them? How can I be sure that my wishes are followed when I die? What will happen if I am diagnosed with dementia or Alzheimers and lose the ability to make decisions about my own care?  What if my cancer moves to terminal stage?
It's difficult to think about such possibilities. But it's important to plan for these scenarios and know your options while you are healthy. It's also important to communicate your wishes to family members so they are prepared to support you (that's what Lantern is for!)
A must-do: Contact an estate planning attorney and make a will. As a single woman in a domestic partnership, I update mine every 5-6 years. In addition to making sure your assets are distributed to the people you choose, a will requires us to designate a primary executor, and if that person dies or is incapacitated, one or two back-up executors.  
Your will should include Durable Power of Attorney documents that will designate the person or persons who would make care, financial and medical decisions on your behalf if you are no longer able to do so. Make sure that you also designate a back-up Power of Attorney should your primary POA be unable to serve in this role.
Want to make sure that your wishes are followed if you are in a coma, seriously injured, terminally ill or have severe dementia? You also need a Living Will and an Advance Directive. These documents tell your doctors and family members what kind of medical care you want (and don't want) if you are unable to make medical decisions for yourself. Along with these documents, your Durable Power of Attorney (see above) would manage your care if you're unable to do so. 
To ensure quality care during the last phases of life, many states now allow people to work with their physicians to create MOST, POST, MOLST and POLST documents. These are physician orders that provide formalized health care treatment instructions. MOLST and POLST documents can help ensure that the types and timing of treatment (or refusal of treatment) that you specify are carried out. 
At the cusp of 60, I've realized I have a lot of work left to do to create my plan for the next 30 years. Most of the legal issues are covered. But I have a way to go to define where and how I will live – which may be the most challenging decisions of all!
Where are you on this journey?
--
Check out Lantern's directory of Advance Directive Forms by State to get the healthcare forms you need -- for free!
--
Jenny Smith, owner and principal of Acuity Public Relations LLC, develops and manages integrated communications programs for senior living communities, home care agencies and other organizations that serve our older population. She is a communications consultant to Aging in Place Essential Toolkit™, AgingInPlaceToolkit.com, supporting content development and marketing, social communications and media outreach. After helping her late father in law, late mother in law and late father during their end of life journeys, she's creating her own unique roadmap for her next 40 years. 
Categories:
Planning Ahead,
Legacy